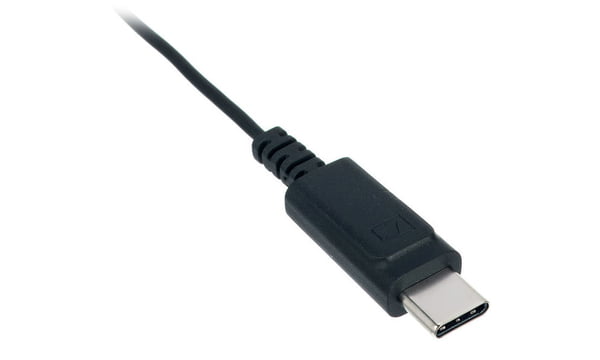 Sennheiser XS LAV USB-C Mobile Lapel Mic
by shuttermaster.com.ph
Omnidirectional clip-on lavalier microphone with USB-C connector for enhanced audio with mobile devices and computers.
XS Lav USB-C is the perfect companion for enhanced dialogue applications on mobile devices and computers. Featuring an omnidirectional clip-on microphone with a 2 m (6.6') cable, XS Lav delivers a clear, natural sound for interviews, vlogs, podcasts and more. Included in the box is a removable foam windscreen and drawstring pouch for storage.
Features
Ideal for podcast, video and voice-over recordings that require a simple, high-quality set-up

Omnidirectional microphone capsule provides clear, natural sound

Accessories include mic clip, windscreen and storage pouch

USB-C connector for use with mobile devices and computers

Cable length of 2 m (6.6')

Also available: XS Lav USB-C Mobile Kit (includes Manfrotto PIXI Mini Tripod and Sennheiser Smartphone Clamp)
Record with clarity
Upgrading your audio is one of the best ways to improve the quality of your content. Traditionally, onboard microphones in computers and mobile devices capture more than just your voice. Removing distracting room noise helps focus your audio, providing a more enjoyable experience for your listener.
 Mic-up like a pro
XS Lav USB-C features an omnidirectional microphone, a type most commonly used in professional broadcast applications. By placing the mic closer to the sound source, you're able to capture more of your voice and less of the surrounding environment. The ability to discreetly clip the mic to clothing offers both a professional look and great sound.
 Simple and effective
Setting up your XS Lav is hassle free. Your phone or computer will power the microphone and automatically switch from the internal mic, no further steps required. Simply plug the cable into your device and you're ready to record.
Connector

USB Type-C - 2.0 Full-Speed

Transducer principle

Pick-up pattern

Power supply

By PC/Mac, Android or iPadOS device

Diameter

Weight

Cable length

Frequency response

Equivalent noise level

Sampling rates

Sensitivity in free field, no load (1kHz)

Max. sound pressure level

Supported operating systems

Linux Kernel 5.4 or higher