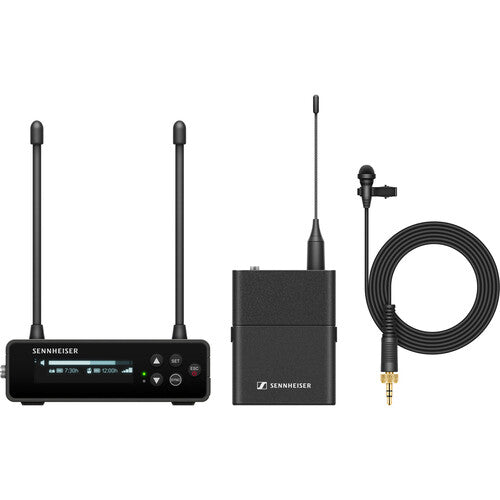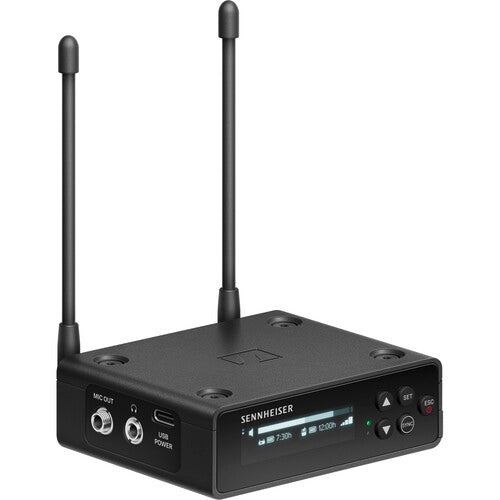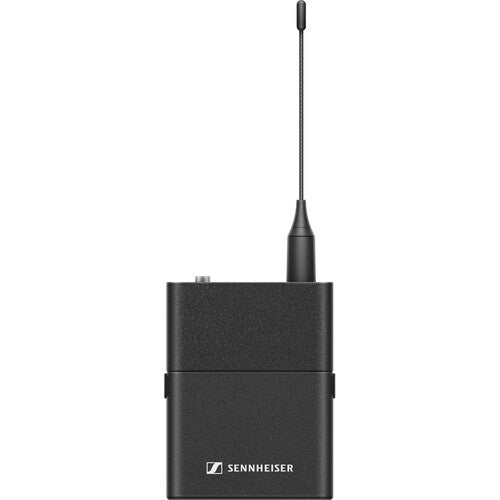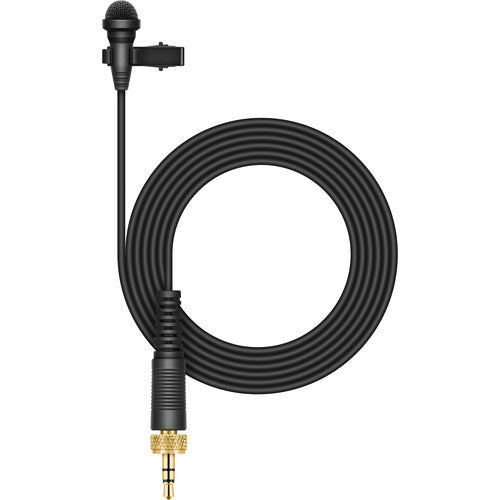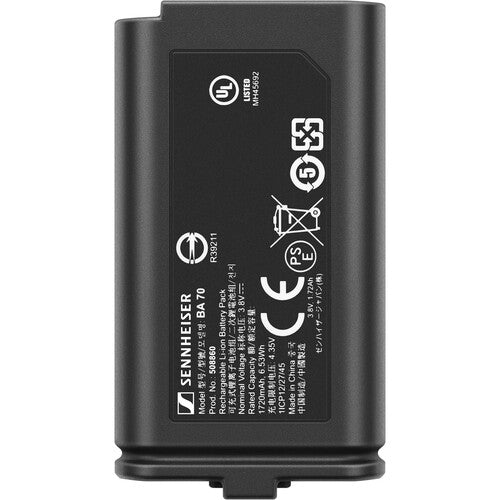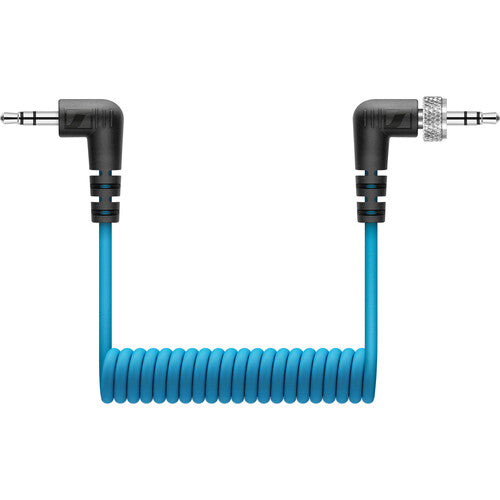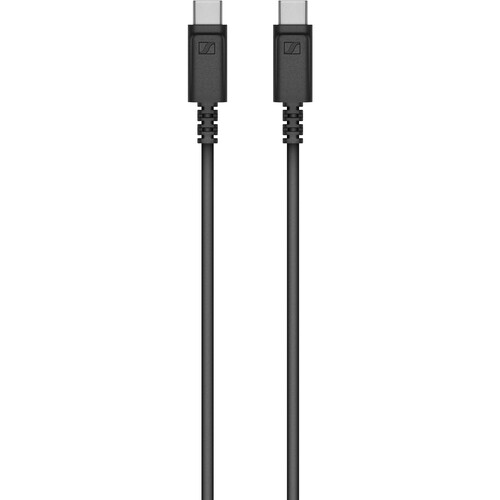 Sennheiser EW-DP ME 2 SET Camera-Mount Digital Wireless Omni Lavalier Mic System (R1-6: 520 to 576 MHz)
by shuttermaster.com.ph
Creators, Videographers, Newsgatherers
ME 2 Omnidirectional Lavalier Mic
Lightweight Bodypack Transmitter
True-Diversity Camera-Mount Receiver
Pro Features with Fast & Easy Setup
134 dB of Dynamic Range, 24-Bit Audio
56 MHz Bandwidth, 2240 Frequencies
Setup/Operate from Phone via Bluetooth
12-Hr Bodypack/7-Hr Receiver + USB Power
Expandable to 58 Mic Channels/330' Range
Streamline Your Audio with Setup Simplicity and Digital Clarity
Purpose-built for content creators, videographers, and newsgatherers looking for a stress-free wireless experience, the
Sennheiser EW-DP ME 2 SET with ME 2 Omnidirectional Lavalier
is a camera-mount, fully digital wireless microphone system that utilizes professional UHF transmission to reliably deliver Sennheiser's pristine, broadcast-quality audio directly to your camera. This configuration includes an EW-DP EK camera-mount, single-channel receiver with mounting kit, a lightweight EW-D SK bodypack transmitter with unobtrusive ME 2 omnidirectional lavalier mic, plus 3.5mm and XLR output cables to connect the receiver to a DSLR/mirrorless camera or to a recorder or mixer.
Easy to set up and simple to operate, the EW-DP's pro-level features provide an intuitive user experience for first-time and experienced users alike. With a remarkable 134 dB dynamic range, the transmitter can handle just about any input level you throw at it without having to worry about setting the input gain to prevent clipping. The receiver's wide 56 MHz bandwidth, intelligent switching diversity reception with two antennas, and auto-scan with 2240 frequencies work to provide rock-solid wireless performance, even in challenging RF environments. Bluetooth capabilities allow you to remotely sync components and change settings from your phone, using the Smart Assist app, while Smart Notifications provide you with troubleshooting and system guidance. Intelligent battery management gives you extended operating time on set with up to 12 hours on transmitter and 7 hours on receiver.
Legendary Sennheiser Digital Sound with Ultrawide 134 dB Dynamic Range
With a remarkable 134 dB dynamic range on the transmitter's input, the days of worrying about overloading your signal are over. The EW-D can handle a wide variety of sound sources, from quiet speakers or actors to the loudest sounds, all without requiring any gain adjustment at the transmitter.
With 24-bit digital audio and a flat 20 Hz to 20 kHz frequency response, EW-DP delivers clear, accurate audio reproduction
Rock-Solid UHF Wireless Audio for Professional Performance
Used by professionals the world over, UHF transmission greatly enhances range (up to 330') and signal reliability because the system doesn't have to compete with Wi-Fi devices and similar everyday sources of interference.
Intelligent Switching Diversity technology compares incoming signals on the two independent antennas and receiver circuits to help eliminate dropouts and interference. The receiver switches between antennas only during header data as to never affect the audio information.
The system equidistant tuning grid removes the need for frequency coordination and allows you to add additional transmitters and receivers—especially helpful when multiple wireless mics are used at the same time on a reality TV or film set.
A very low latency of only 1.9ms helps you to easily keep the audio and video in sync.
Camera-Mount Receiver with OLED Screen and Multiple Powering Options
At the heart of the system is the compact EW-DP EK portable, single-channel receiver, made with simplicity in mind for DIY cameramen, videographers, creators, and journalists working in the field without a crew. A front-facing OLED display allows for easy menu navigation and at-a-glance system status at any angle, in any light.
To ensure peace of mind during long hours on set, the receiver can be powered via two AA batteries or the BA 70 lithium-ion rechargeable battery pack (all included). Power can also be supplied through the USB port, allowing it to run for numerous hours on a USB power pack or indefinitely with access to AC.
Versatile Mounting Options for Receiver
In addition to the cold shoe mount with a 1/4"-20 thread on the bottom, the receiver comes with a magnetic cheese plate that provides flexible mounting options for camera cages and accessory arms.
The magnetic mounting system lets you securely stack a second transmitter right on top when you're shooting two, on-camera personalities. Sennheiser offers a combiner cable that will allow you to record both receivers to a camera's single 3.5mm input.
Bodypack Transmitter with Mute Switch and ME 2 Omni Lav Mic
The ME 2 lavalier microphone features a forgiving omnidirectional pickup pattern that captures sound equally well in every direction, for a consistent voice level, even when moving your head. The lav plugs into the locking 3.5mm connection on the compact EW-D SK bodypack transmitter.
The rugged, all-metal transmitter is equipped with a mute button that can be locked out and overridden from the receiver or a phone/tablet during a take.
The transmitter quickly pairs with the receiver via Bluetooth at a distance up to 120' at the press of a button.
The bodypack provides up to 8 hours of operation on two AA batteries or 12 hours with the BA 70 rechargeable battery pack.
Control from Your Phone with Smart Assist App—No Wireless Expertise Required
EW-D Smart Assist app (free download available separately) provides automated setup, operation, and monitoring using any iOS or Android device via Bluetooth. Auto frequency coordination creates reliable wireless connections for up to 16 systems, no wireless expertise required.
Remote access to system settings whether at camera or across the set allows for quick and discreet adjustments on the fly—without having to bring the transmitter close to the receiver. If your phone is not available, you can fully operate your system using the buttons on the receiver.
Guidance When You Need It Most
EW-DP is a wireless system that troubleshoots for you. Smart Notifications provide suggestions to errors that occur when setting up or operating the system. If your audio clips, Smart Notifications will suggest lowering the gain. When your battery is running low, the system will alert you.
If you try to operate on a blocked frequency, you will be prompted to select another. If your transmitter and receiver are not linked, you'll be prompted to press sync. And if the talent accidentally mutes their transmitter, you'll be notified and will have the option to disable the mute remotely.
EW-DP ME 2 SET at a Glance
Fully digital UHF wireless microphone system for video applications
EW-DP EK portable, single-channel receiver
EW-D SK bodypack transmitter with ME 2 omnidirectional lavalier mic
56 MHz bandwidth with 2240 available frequencies for flexibility in any RF environment
Industry leading 134 dB dynamic range for distortion-free transmission
Exceptionally low latency (1.9 ms)
Smart Assist app for monitor and control (iOS/Android)
Integrated Bluetooth for synchronization and control
Smart Notifications for troubleshooting and system guidance
3.5mm headphone output on transmitter
Intelligent battery management provides optimized operating time
Extended battery life: up to 12 hours on transmitter, 7 hours on receiver
External charging and powering via USB-C (receiver only)
Magnetically stackable components for versatile mounting