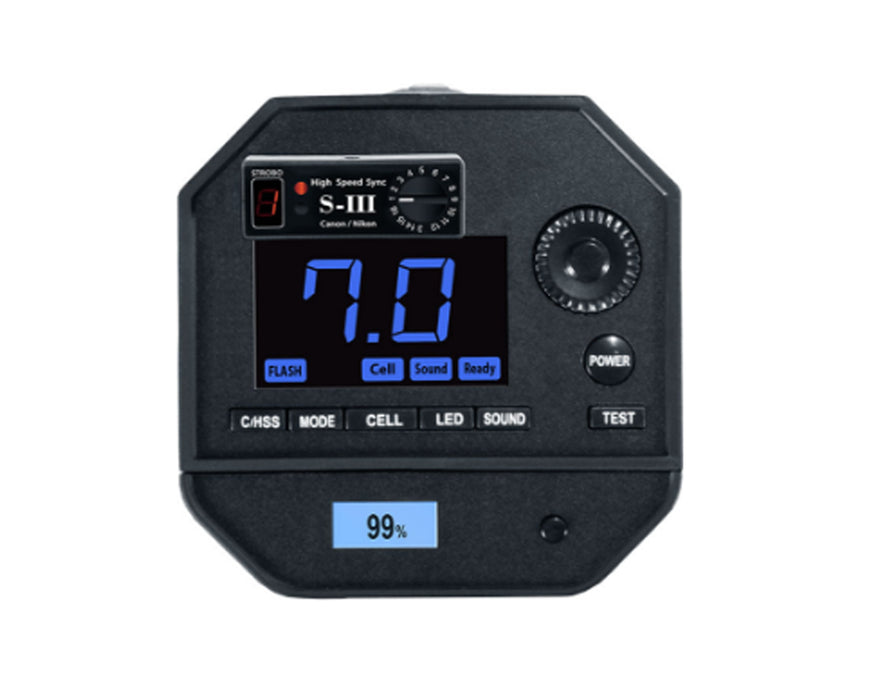 Rimelite Ni.4 Battery Operated (400 watts) Studio Strobe Light
by shuttermaster.com.ph
AC / DC Mobile Strobe
Equipped with an absolutely battery lighting system, i series are real professional digital light.
Precise and fast repeatability recharging with stable new Lithium-ion battery, the battery can provide maximum 5,000 flashes (at the lowest power of i.4 model) with a single full charge.
With the fantastic combination of fast recycling time, action freezing flash durations (1/12,800) and cable-free operation, the innovative i series boost great performance for photographers.
High Speed Sync 1/8000 sec.
Mount S-III to your Canon DSLR and enter the High Sync Speed world.
High Speed Sync is S- III's most advantageous feature that allows flashes to be used with cameras set to any shutter speed.
S-III provides Stop-Action Photography environment by the max 1/8000 (sec) High Sync speed.
Duration time
The flash duration ranges from 1/12,800 second In Action mode, the flash duration is minimized for maximum action stopping capability.
Action sequence shots
In typical fast action sports shooting, photographers need Action sequence of shots.
An advantage of the i-series flash control is that it is possible to perform Action sequence shots.
Once you set your camera to Drive Mode and then set I-series strobe to 1.0 or 2.0, you can meet Action sequence shots.
No power cord
I Flash is a built-in battery strobe. It does not need any power cord.
You can check whether you need to charge the battery or not through the battery status indicator.
High definition wide FND Display
Photographers can now feel more comfortable while looking at the strobe.
A great thing about the i-series is the big FND display lets you check the status at a long distance (at least 1~2M).
Adjustments are made with knobs on the back control panel with high resolution color FND screen.
LED
i Flash has 10W LED modeling light, life span of LED is much longer than normal halogen lamp.
Model
i4
Flash Power(w/s)
400
F-Stop(Max)
(ISO100,RSH165H,m)
32.5
Swing-I
■
Swing-II
■
S-III High Sync
(Fast Shutter Speed)
■
Variable Range of Flash
6.0 F-stops
Color Temperature
5500(+/-200)
Power Control
Digital Encoder
Display
FND
Flash Duration (t0.5) @min : max (Duration Mode)
1/12,800 : 1/500
Flash Duration (t0.5) @min : max (Watt Mode)
1/3700 : 1/690
Recycling Time (Sec)
0.01~2.4
Recycling Time (Sec) / AC Power
0.01~1.5
Modeling Lamp
10w LED
Separated Model
□
Sync Voltage
DC Fuse
Weight (kg)
2.3
Dimension (L x W x H, mm)
125 X 125 X 265
Battery (Li-ion)
10.8V 4.4A
Charger
AC110V/AC230V input 12.6V 2A output
Flash count of one charged battery @max
400
Flash count of one charged battery @min
5,000