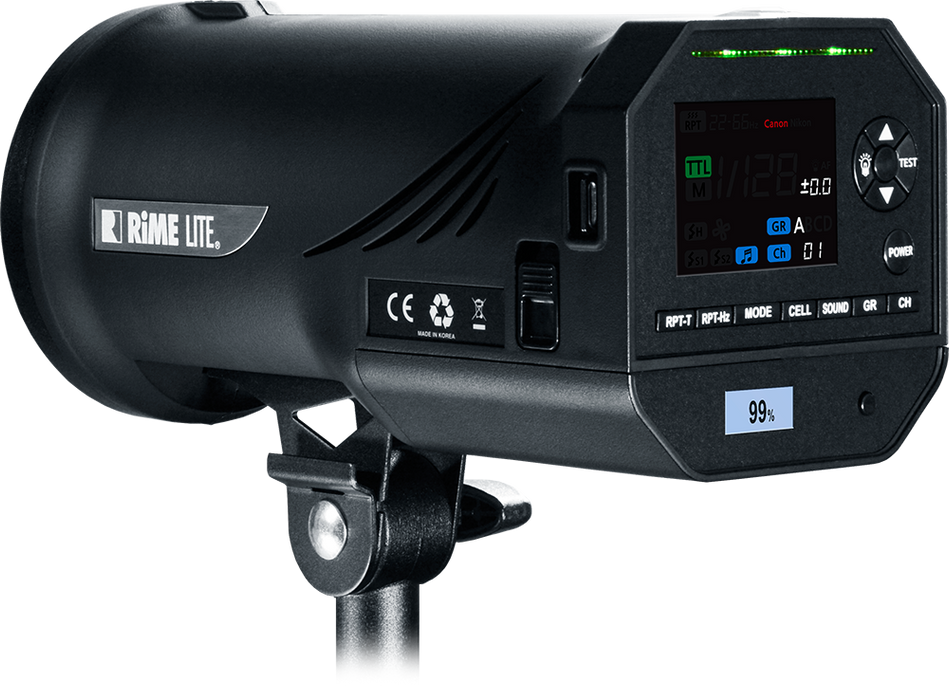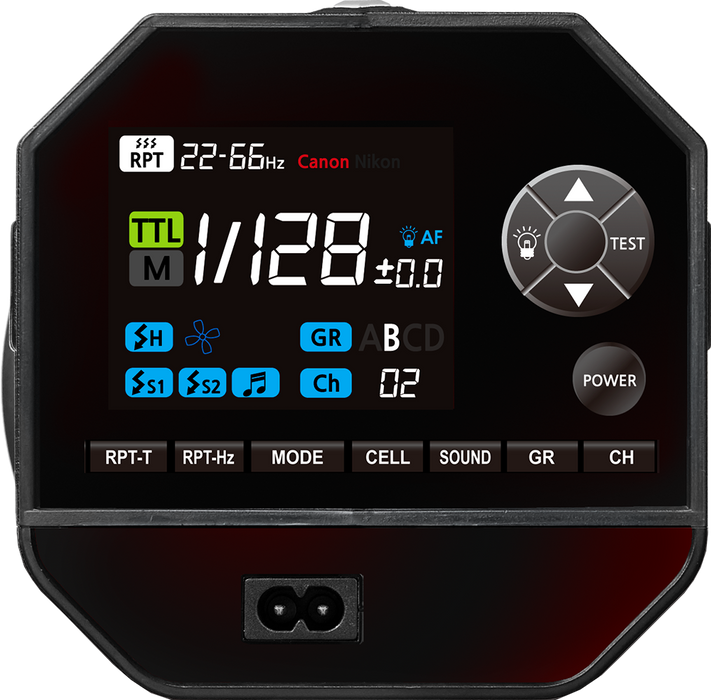 Rimelite i4 TTL Battery Operated (400 watts) Studio Strobe Light
by shuttermaster.com.ph
i.4 TTL Battery Operated
Rimelite creates new lighting system' i-flash TTL' It progressively offers a great experience for the present photograpy solution.
Compact size i-flash TTL, embodied all high technologies of TTL in i-flash TTL.
 i Quick comprehension & Easy Operation!
TS-4 Consist of the latest 2.4 module & technology 'Stable",and "Powerful wireless range'over 100m
Ts-4 Groups: A/B/C/D with 99 channels.
Innovative Individual TTL/M Switching mode.
Perfect compatibility with Canon E-TTL and Nikon I-TTL
Easy, quick detachable batteries module design.
'Compact size and it is Powerful battery'
It creates the powerful capacity, 330 full-power flashes on a single charge, exceptional fast recycle time 0.05 to 2.4 sec. Lithium-ion battery, 11.1V 4,400mA, Size : 110x115x28mm, 0.4 kg
SPECIFICATION
Model
i4 TTL
Flash Power(w/s)
400
F-Stop(Max)
(ISO100,RSH165H,m)
45.1
Color Temperature
5500 (+/-200)
Variable Range of Flash
7 F-stops
Energy Control Increments
1/10
Recycling Time (sec)
0.1~2.4
Operation Mode
TTL & Manual
TTL Compatibility
Canon E-TTL II, Nikon I-TTL
HSS Compatibility
Canon & Nikon up to 1/8,000
Flash Trigger
TS-4 2.4 GHz (Canon & Nikon version)
Wireless Range : 100m
Auto Sleep Mode : 30 min of inactivity
Interface
Digital
Flash Duration
1/12,800 : 1/500 (@min : Max)
Display
LCD
Flash count of one charged battery @min
5,000
Flash count of one charged battery @max
400
Modeling Lamp
10W LED
Dimension (L x W x H, mm)
265x125x200
Weight (kg)
1.7
Battery (Li-ion)
11.1V 4.4A
Charger / Recharging Time
AC110V~AC230V input 12.6V 2A output / 3.5 Hours
Battery Weight (kg)
0.4