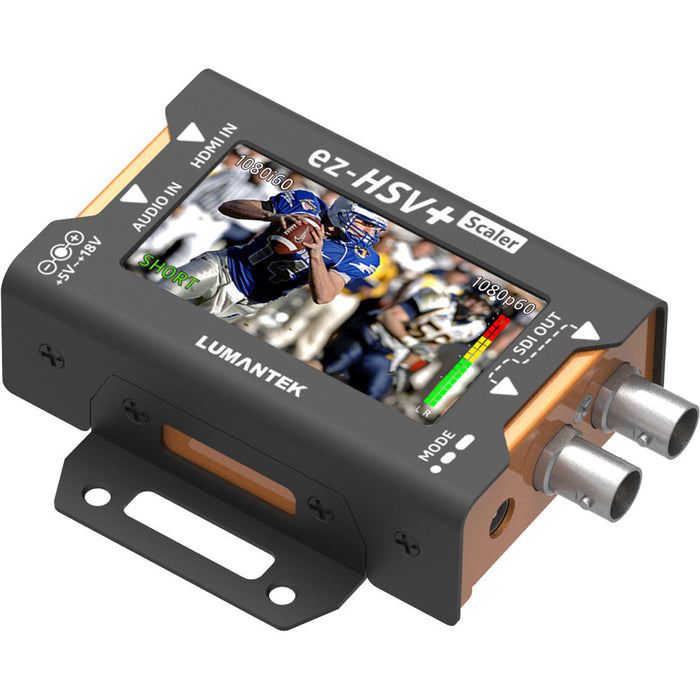 Lumantek EZ-HSV+ HDMI to SDI Converter with Display and Scaler
by shuttermaster.com.ph
Product Highlights:
Converts HDMI to Two SDI
Analog Audio Stereo Input
Adjustable 480i to 1080p Resolution
6-Position DIP Switch
The EZ-HSV+ HDMI to SDI Converter with Display and Scaler from Lumantek features an HDMI input and two SDI outputs. It has an external analog stereo audio input which can be embedded into the video. The converter allows you to display the video in its 2.7" TFT LCD screen. The screen displays the input audio level along with input / output resolutions. You can adjust the resolution from 480i to 1080p via the DIP switch. The 6-position DIP switch allows you control Mode setting, including output video resolution and ratio and audio input settings. The MODE switch provides LCD backlight brightness control and screen rotation adjustment, and enables you to turn the screen on or off.