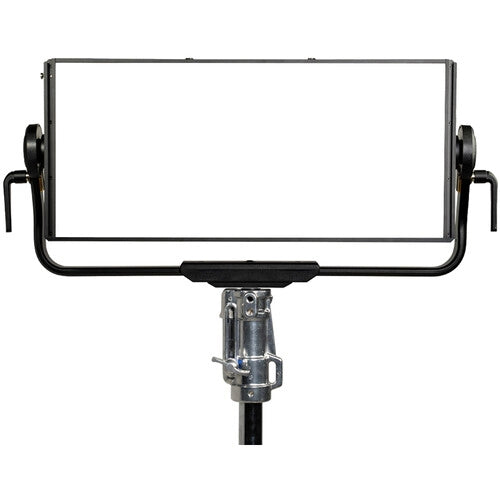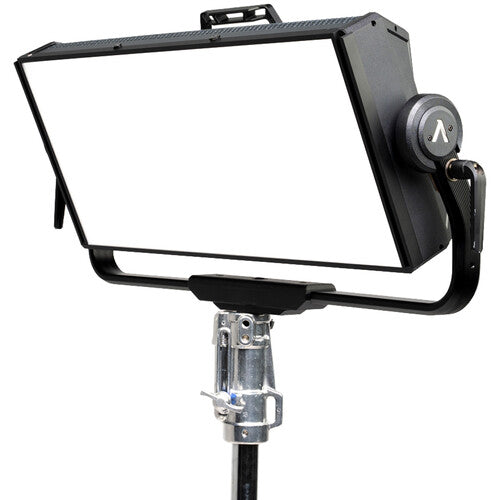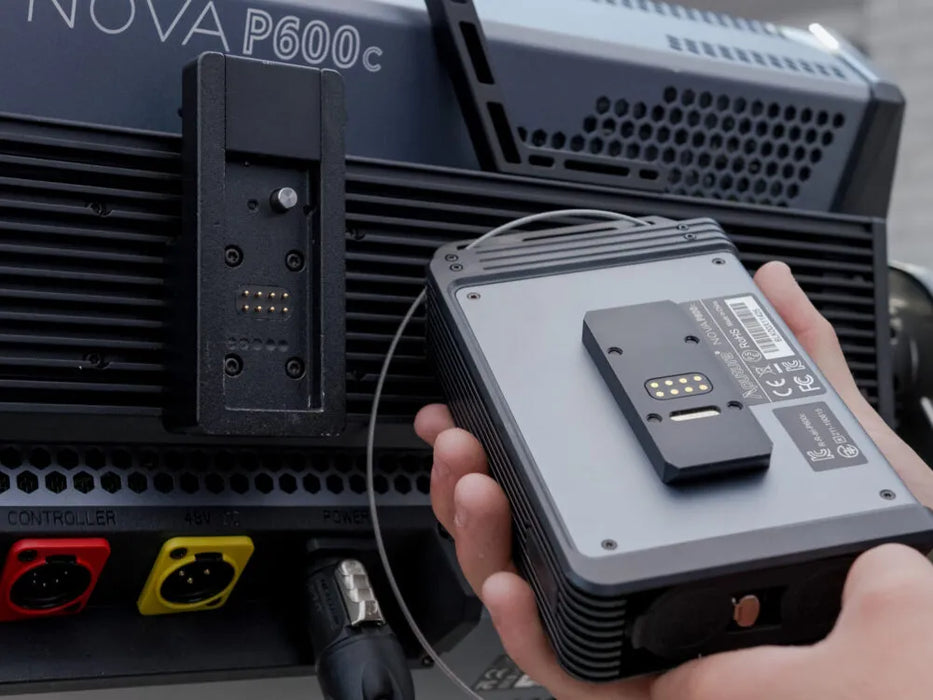 Aputure Nova P600c RGBWW LED Panel with Rolling Case Kit
by shuttermaster.com.ph
Product specifications:
2000-10,000K Variable Color Temperature
CRI/TLCI: 95+
Full RGB Adjustments
Twice the Brightness of P300c, 2298+ Lux
Hue, Saturation, Light Intensity Control
DMX512, Bluetooth, Sidus Link Control
Plus/Minus Green Control, Control Box
3-Pin XLR 48V/15A Battery Power
19 Special Effects
Dimming: 0.1-100%
300+ Gel Presets
Junior Pin Yoke Mount
Main Upgrades from Nova P300C
Twice the Brightness of P300c, 2298+ Lux
Multiple light engines and pixel control (up to 4 colors)
Cable-less control box (via contact pins) or wired connection (via included cable)
Junior Pin Yoke Mount
In the box
:
Aputure Nova P600c 2x1 RGBWW LED Panel
Control Box
Neutrik powerCON AC Power Cable (19.7')
5-Pin XLR Head Cable (9.8')
Lightning Clamp
Rolling Case
Brightness, flexibility, and control are key to the design of the professional Nova P600c 2x1 RGBWW LED Panel from Aputure. This updated LED soft light panel provides twice the brightness of the P300c with twice the number of light engines, producing a massive 2298 Lux at 9.8' in 6500K CCT mode. It also features 19 lighting effects and a new control box with wired support for DMX512 and wireless support for LumenRadio CRMX and the Sidus Link smartphone app.

The Nova 600c provides the same professional features as the P300c such as an expansive color temperature of 2000 to 10,000K, an impressive CRI/TLCI rating of 95+, plus/minus green control, dimming from 0.1 to 100% without flicker or color shift, and HSI mode that allows you to adjust the hue, saturation, and intensity giving you access to millions of custom colors. It also features a 300+ industry-standard gel library for even greater chromatic control. Its 19 special effects include Cop Car, Lightning, Paparazzi, Candle, and Fire. It also features a removable diffusion panel, maximum and constant output modes, and four user-programmable presets.
All of the adjustments can be made locally on the unit or remotely via a the extendable control box, thanks to the P600c's built-in DMX512 support, wireless CRMX, or with wireless control of all aspects of the light from a smartphone using the Sidus Link app. The P600c is ready for worldwide use, thanks to its 100 to 240 VAC power supply but it can also run on batteries when AC power is unavailable. It can mount onto a Junior pin using its built-in, rotating yoke.
Key Fetaures
600W RGBWW 2x1 LED Soft Light Panel
2298+ Lux at 9.8' in 6500K CCT mode
Two times brighter than the Nova P300c
CRI and TLCI 95+, SSI (D56): 74, SSI (Tungsten): 84
4-light engine zone control
Fully tunable CCT from 2000K to 10,000K
Fully-tunable green-magenta adjustment (Full Plus/Minus Green)
Hue, saturation, and intensity (HSI) with CCT control
Control: Built-in LumenRadio CRMX, Sidus Link mobile app compatibility, 8/16-bit DMX512 5-pin input and output
Cable-free contact pin control box interface
Extendable control box with lightning clamp
Head cable length is 9.8' for flexibility and reach
Four user-programmable presets
Removable Diffusion Panel
Two output modes: Max and Constant
Lead-follow mode for quick workflow
Variety of built-in light source presets
Frequency selection to reduce flicker
Industry-standard X,Y (CIE 1931) color control
Colors within Rec.2020 color space: >90%
Industry-standard gel presets: 300+
19 Built-in lighting FX: Cop Car, Lightning, Paparazzi, Candle, Fire, and more
Stepless dimming from 0.1 to 100%
3-Pin XLR 48V/15A DC battery input
Internal power supply with Neutrik powerCON TRUE1 TOP AC power cable
Curved dual disk-brake yoke with 360° rotation and Junior pin mount