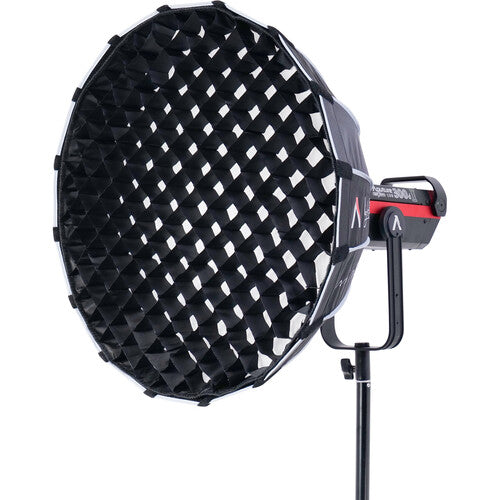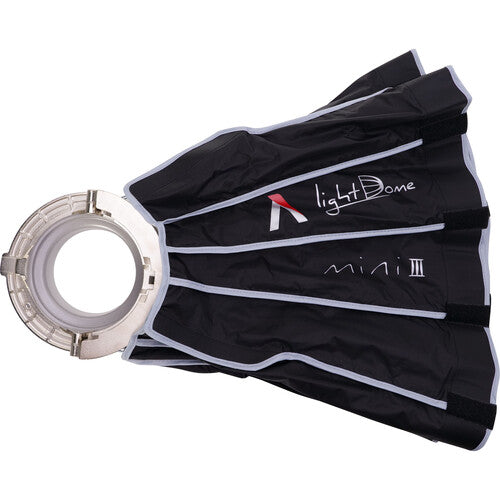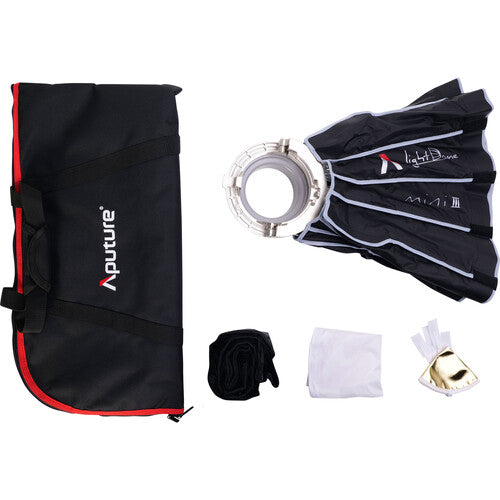 Aputure Light Dome Mini III (22.8")
by shuttermaster.com.ph
Key Features:
Dual-Sided Quick Release Mechanism
Hexadecagon Shape with 16 Steel Rods
2 Front Diffusers: 1.5 and 2.5 Stops
Removable Inner Diffuser
40° Grid
Widely Compatible Bowens Speed Ring
Carrying Bag
High-Output Reflective Silver Interior
MAIN FEATURES
- 2ft (60cm) foldable quick-setup circular Bowens Mount softbox
- Quick-folding design saves time during setup
- Foldable speed ring packs flat to save space
- 16-sided circular design for smooth, round eyelights
- Universal Bowens accessory mount: Compatible with Aputure Light Storm series up to 600W, amaran 150c & 300c
- Collapsible beauty-dish design: Included diffusion cloth & gold/silver inner baffle reflector
- Enhance contrast with included 40º light control grid
- Compact & portable for travel & tight spaces
Armed with an upgraded dual-sided and foldable quick release mechanism, the 22.8" 
Light Dome Mini III
 from 
Aputure
 accelerates the set-up time for its 16-sided, point source-softening circular softbox, bringing professional, portrait-ready light to any shoot in mere seconds. Optimized for lightweight portability, the parabolic, hexadecanol structure of the Light Dome Mini III is fortified by 16 durable steel support rods, which now snap into place with the downward press of its widely-compatible Bowens Mount bracket, saving valuable time on set. Its shape also promotes uniform light output distribution for soft, even light on any subject. The modifier features a silver interior to maximize the light source's output and comes with an inner diffuser, 1.5-stop and 2.5-stop front diffusers, and a 40° fabric grid for further light-shaping capabilities.