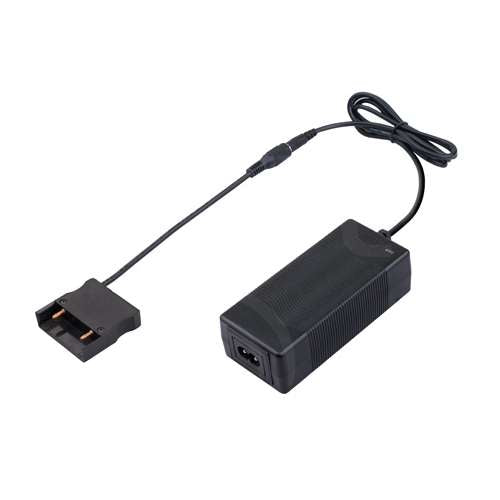 SWIT PC-U130A Portable Gold Mount Battery Charger
by shuttermaster.com.ph
Product Highlights:
Gold mount battery charger
Single channel charging
3A fast charging current
LED charging indicator
Ultra portable
Ultra portable Single Channel Charger
3A for Gold mount batteries
The PC-U130A consists of an AC-DC power module and a DC cable to connect with the pins of Gold mount batteries. The single channel charger offers DC 14-16.8V, 3A fast charging output.
LED Charging Indicator
The PC-U130A has an LED charging indicator. It's red during charging, and turn to green when charging finished.