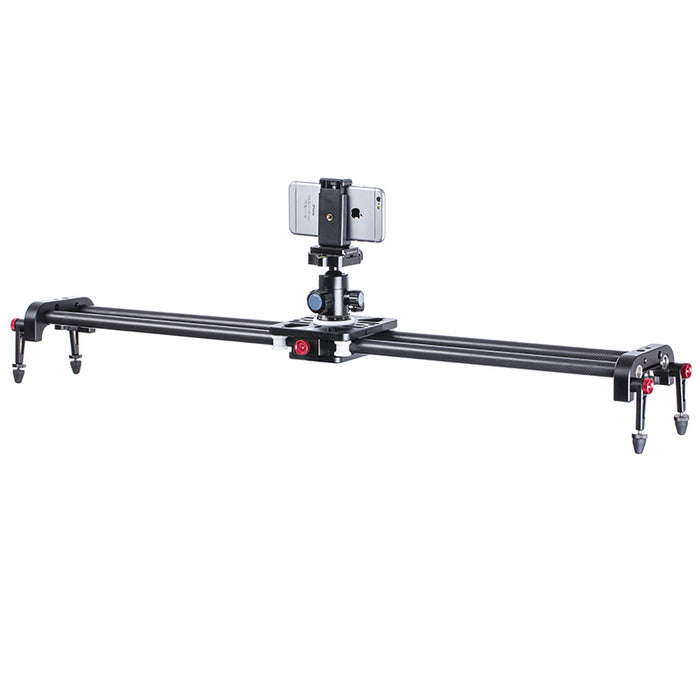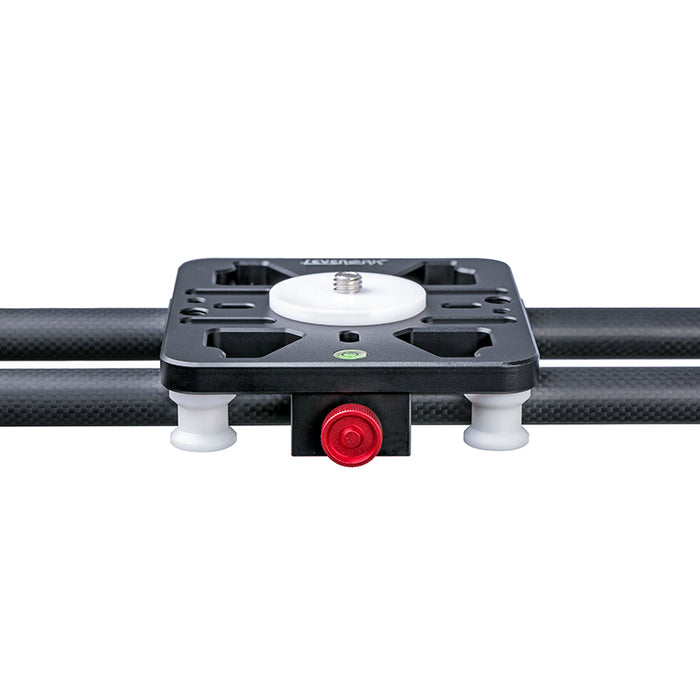 Sevenoak SK-CFS80 Light-weight Carbon Fiber Camera Slider
by shuttermaster.com.ph
The Sevenoak Light-weight Carbon Fiber Camera Slider SK-CFS80 is a portable carbon fiber slider designed for both amateur and professional photographers/video makers. It features adjustable and foldable feet, super smooth sliding plate, extendable carbon fiber rails, built-in 1/4" and 3/8" screw holes.
  The sliding plate features a 3/8" screw which is compatible with most tripods heads, besides this, the sliding plate is also built with several extra 1/4" and 3/8" threaded holes which enables to you attach other accessories like LED lights, Microphone or monitor etc.
  Light-weight Carbon Fiber Camera Slider  SK-CFS80 is equipped with adjustable legs with height adjustable which enable you to get the level or canted shot you're looking for. A built-in bubble level is available to aid in horizontal alignment. To help bring the overall weight of the slider down, SK-CFS80 uses durable and lightweight carbon fiber rails. The carbon fiber rails not only make the movement quiet and smooth, but also enable you to extend the length of the slider to 1.2m and 1.6m by only purchasing extra extension rails separately from Sevenoak.
 Key Features:
  Supports loads up to 7KG
  Overall length 80cm
  Lightweight, durable carbon rails
  Foldable with height-adjustable feet
  Built in 1/4" and 3/8" threaded holes on sliding plate
  3/8" mounting screw for use with most tripod heads
  Built with tension knob at the sliding plate to keep it locked in place
  Built in tension knob help to adjust the tension and control the movement
  Extendable by just purchasing extra rails separately from Sevenoak
  Carrying case included