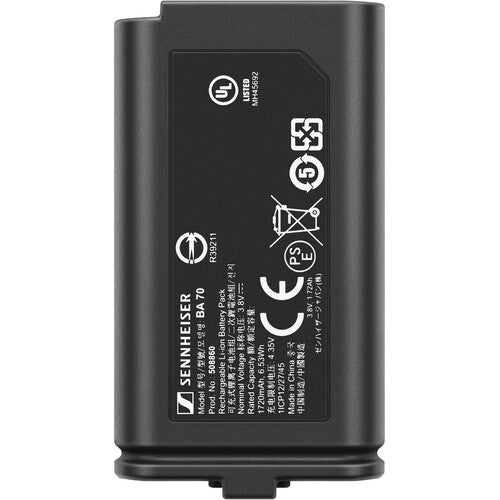 Sennheiser BA 70 Rechargeable Battery Pack for EW-D Bodypack and Handheld Transmitters
by shuttermaster.com.ph
Key Features:

For EW-D SK Bodypack Transmitter
For EW-D SKM-S Handheld Transmitter
Lithium-Ion Rechargeable Battery Pack
Delivers up to 12 Hours Operation


The Sennheiser BA 70 is a rechargeable lithium-ion battery pack for the EW-D SK bodypack and EW-D SKM-S handheld transmitters. It can be used in place of the two AA size batteries to provide up to 12 hours of operation.

The L70 USB dual-charging station (available separately) is required for BA 70 batteries.