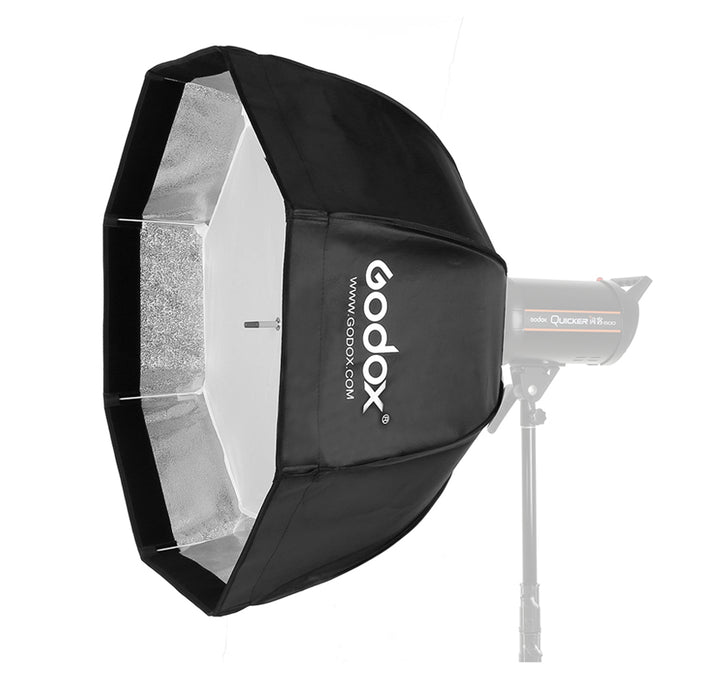 Godox SB-UE120 Bowens Mount Octabox w/ Grid 120cm
by shuttermaster.com.ph
Features:
– 120cm in diameter, inside with reflect silver.
– Ultimate soften light stream and remove shadow to make perfect shooting.
– High quality flash cloth, minimize light loss and maximize light spread.
– Comes with front translucent cover that is sewn with zippered design makes it easy to install the soft box on the stand.
– Can be used with flashes and some studio flash lights with umbrella hole.
– Like an octagon umbrella, easy to open and close.
– Packed in a bag for ease of transportation.
Package include:
– 1x Umbrella Softbox 120cm
– 1x Honeycomb Grid
– 1x External White Diffuser
– 1x Carry Bag