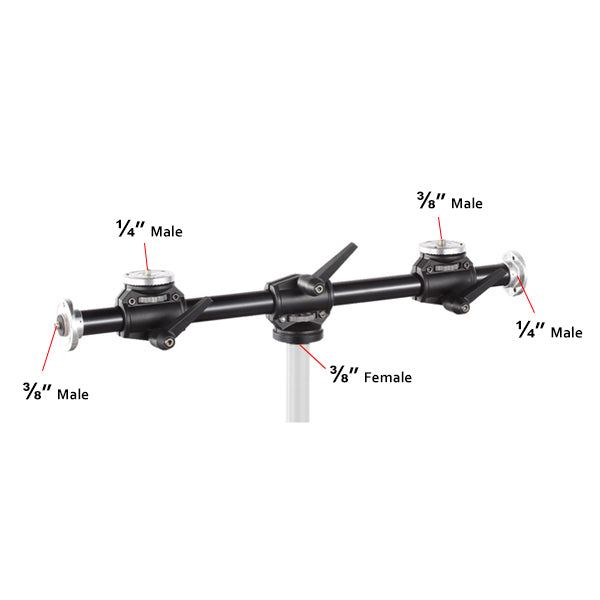 Godox LSA-10 Dual Mount Arm for Tripod (Mount 2 - 4 Cameras)
by shuttermaster.com.ph
The Godox LSA-10 Dual Mount Arm features 4 separate mounting points , two heads on the sides of the arm ans two heads on 90° perpendicular angle. 
Horizontal cross arm allow installation of 4 different direction, able to operate more camera/video gear or mobile phone at the same time.

The versatile swivel heads allows positioning at almost any angle for any combinations

Made of aluminum alloy tube;  length: 60cm ; mounting holes: 3/8"

up to 4 devices can be connected
Great for Flat-Lay photography that shooting items directly from above.