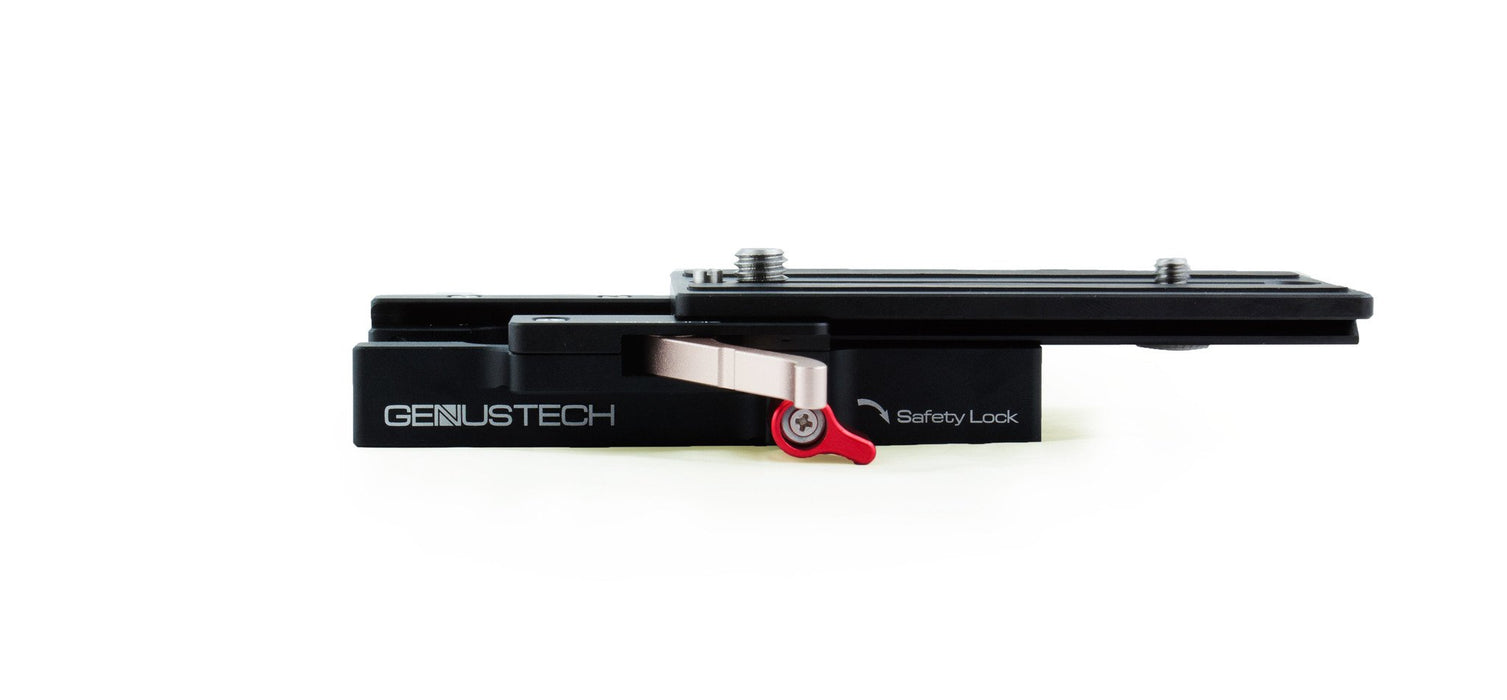 Genustech Gen X-Plate (Exceptional Base Plate)
by shuttermaster.com.ph
The Gen X Plate is a revolutionary new camera baseplate system catering to both large and small cameras Genus has designed this baseplate for the camera professional who needs their equipment to have the flexibility and versatility to adapt and evolve to new camera and production challenges. 
 Gen X Plate intakes the core Genus design principles of flexibly and ease of use to the next levels. The Genus Quick Release System (QR LOCK) allows the  user to easily and quickly swap between camera set ups. The QR System incorporates a safety lock for added security and confidence while shooting. The Genus quick release Plate comes with camera locating pin, as well as one ¼" Screw and one 3/8" Screw camera screws. The travel distance of the Genus quick release Plate is 200mm.
The Gen X Plate's is designed is to easily adapt to different camera system and accessories.
The 21mm removable riser posts allow for you to set the plate at the height which is right for your camera system. Whether you require a higher setups for cameras likes DSLRs, or the lower position for larger camera systems such as RED, F3 and Canon C Series cameras. The Gen X plate has your support needs covered.
The Gen X Plate is designed to support 15mm light weight support rods. These 250mm long rods are provided as standard. They can be attached to brackets at the front and rear of the plate. The height of each bracket can be set independently and is adjusted with a ¼" Screw. This allows for the easy configuration and adjustment of support rods for use with other accessories such as matte boxes, follow focus, cheese plates or monitors. The front bracket allows for  range of approximately 55mm adjustment in height, while the rear bracket allows for approximately 15mm adjustment in height.
 The Gen X camera baseplate comes in to two packages to suite specific camera professionals requirements. One contains one 15mm Rod Bracket Adaptor, while the other is available with the full set of two Rod Bracket Adaptors.