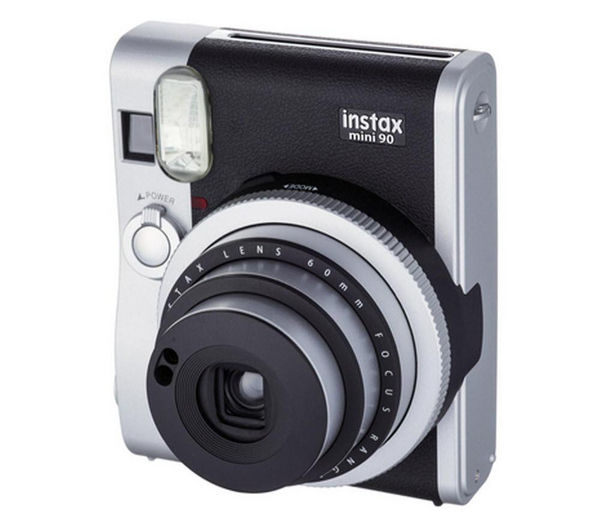 Fujifilm Instant Camera Instax Mini 90 Black (By Order Basis)
by shuttermaster.com.ph
Top features:
- High performance flash lights each scene brightly 

- Bulb exposure is great for low light situations 

- Double exposure and macro modes help you get creative 

- Multiple scene modes to suit different subjects 

High performance features

There are plenty of features and functions that you wouldn't usually get on an instant camera, including macro mode, high performance flash and scene modes.

The high performance flash emits the right amount of light set to distance and scene brightness, optimising the exposure for a perfectly lit snap. The Instax mini 90 finely adjusts the flash for each image to optimise each exposure so you don't have to keep buying additional film to compensate for poorly lit shots. 

Bulb exposure

The bulb exposure mode keeps the shutter open for up to 10 seconds while the shutter is depressed. This means you can capture attractive night views and light streaks, enjoy more expressive, fun and creative shots from the Instax mini 90.