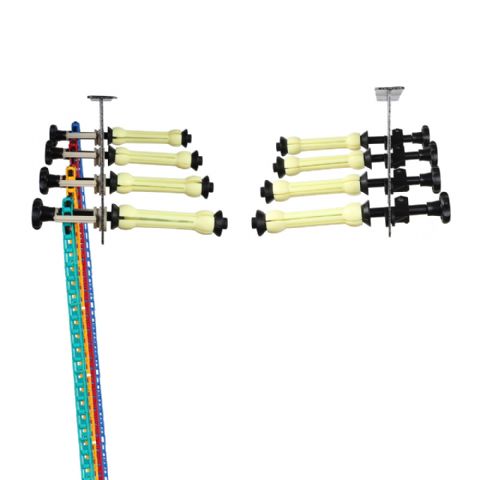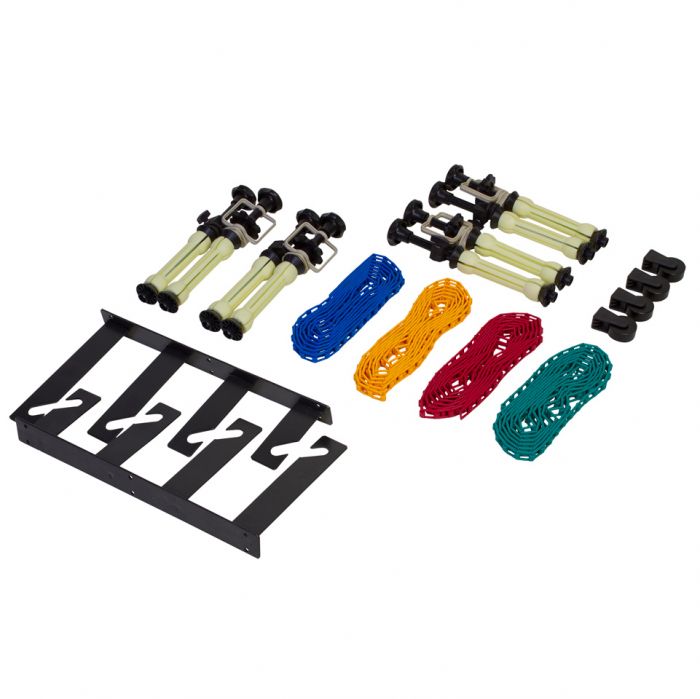 Falcon Eyes B-4W Background Wall/Ceiling Carrier (for 4 rolls)
by shuttermaster.com.ph
Ideal system for hanging and replacing the background. 
Designed for any width of the background tube. 
The Falcon Eyes Background Support B-4W is a universal hanging system used to hang up to 4 backgrounds. The system can easily be fixed to the wall or ceiling. Further, through the use of 4 x CL22 (which can be found in the optional accessories tab below), the B-3W can be mounted to a light stand.
Once placed on the holder, the background roll can be secured by fastening the holder causing the clamps to expand and in turn, ensuring the background roll is secured. The supplied guides ensure the chains stay in place while the chains allow the user the easily roll the background paper up and down.
The system can be mounted to the ceiling at a minimum distance of 10cm with the user having the ability to determine the width. The brackets are 40cm high, 24 cm deep and have a diameter of 7cm. The chains are approximately 1.70m long and the roll holders protrude at an approximate length of 12cm.
Inclusions:
2 x wall-/ceiling brackets
8 x holders
4 x chain
4 x chain guides
4 x counterweight

Note: Mounting screws for brackets are not included