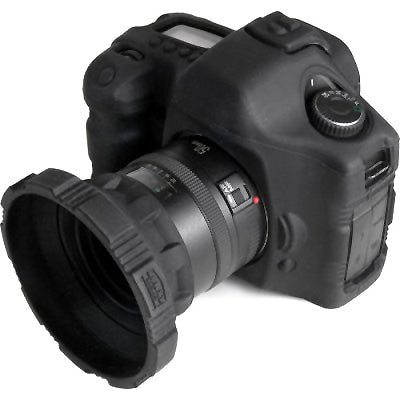 Camera Armor CA-1113 BLK Body Armor for Canon 5D
by shuttermaster.com.ph
Ruggedized custom fit protection

Clear polycarbonate lens protects the LCD

Rubberized comfort for ergonomic shooting

Bonus lens guard will fit most lenses up to 85mm

Corners and lenses protected by impact-resistant material
Armor Camera Canon 5D Armor Camera is a solid case, especially designed to protect the camera from scratches or shocks.

 
Room controls as well as access to camera ports are easy.

 

The LCD screen is protected by a polycarbonate screen, and the lens is also protected by a rubber sun visor with a range of up to 85mm lenses.