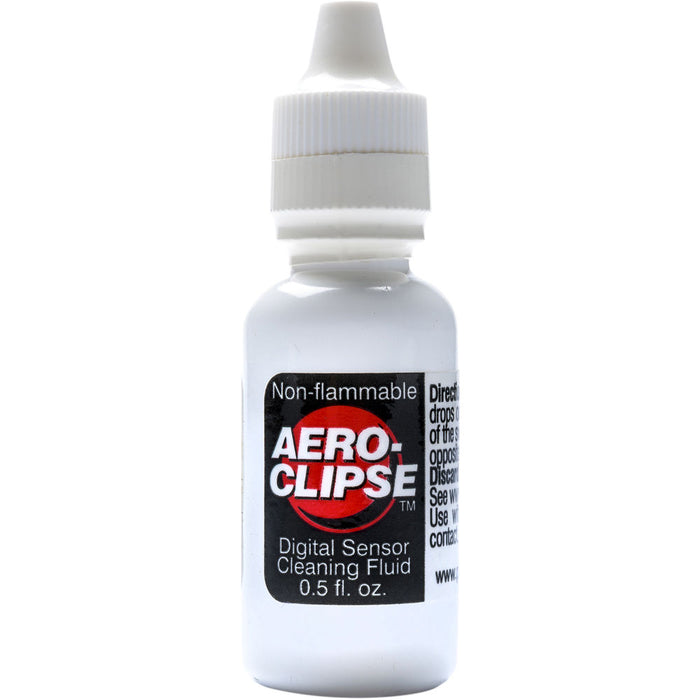 Photographic Solutions Aeroclipse Digital Sensor Cleaning Fluid
by shuttermaster.com.ph
Key Features:
Designed for Digital Sensors
Cleans CCD and CMOS Sensors
Non-Flammable
This 0.5 oz of Aeroclipse Digital Sensor Cleaning Fluid from Photographic Solutions is designed to clean your CCD and CMOS digital sensors. It is also safe and ideal for lens and filter cleaning. Aeroclipse has the same cleaning power as Eclipse optic cleaning fluid but is non-flammable. It dries quickly in order to avoid leaving a residue. When used with optional Sensor Swabs, you can clean your sensor. Or, dispense several drops onto a clean, folded PEC-PAD and lightly wipe your lens surface in a single direction. Refold pad to expose a clean side and re-wipe as necessary.